i got insanely bored the other night...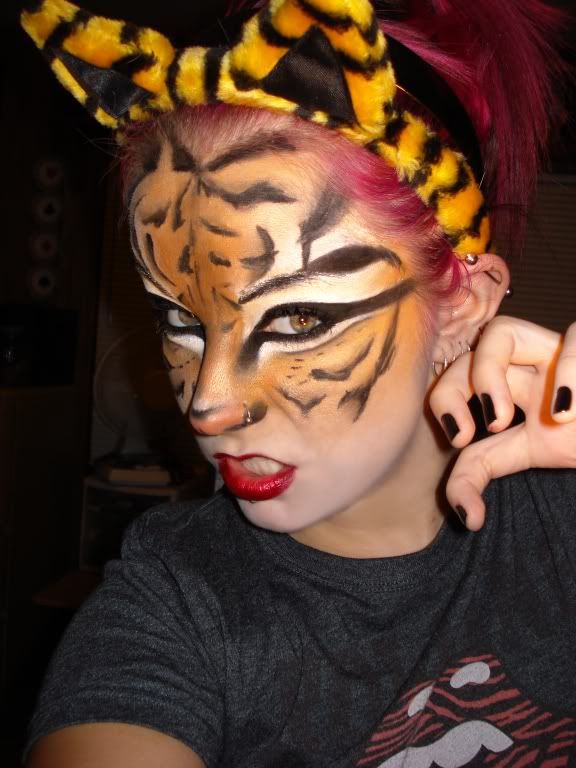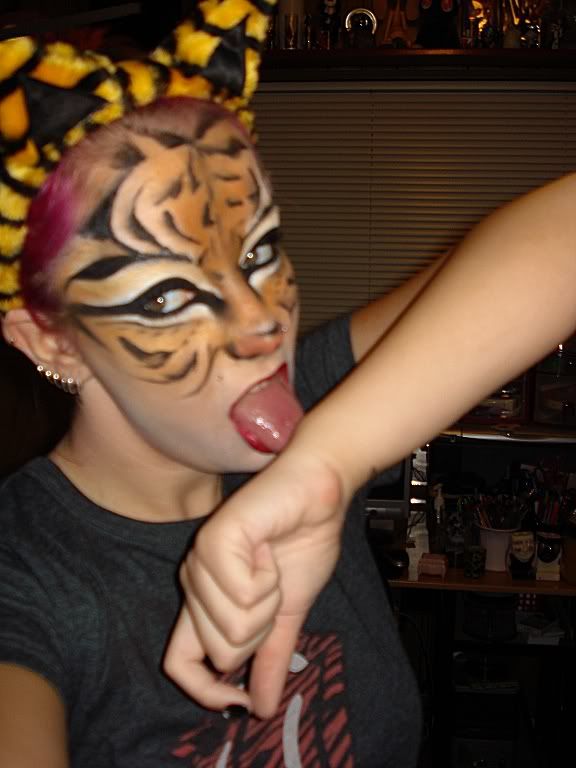 used:
cheap halloween white face paint as a base
black track fluid line for the stripes
carbon
fab n flashy
juiced
cumulus
coquette
lips: queens sin

a few nights ago the bar my friends and i frequent had a luau themed contest. i didn't win cos i was still clothed but it was fun non the less. i love any excuse to dress up. :D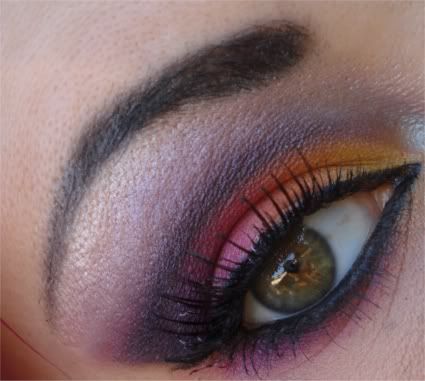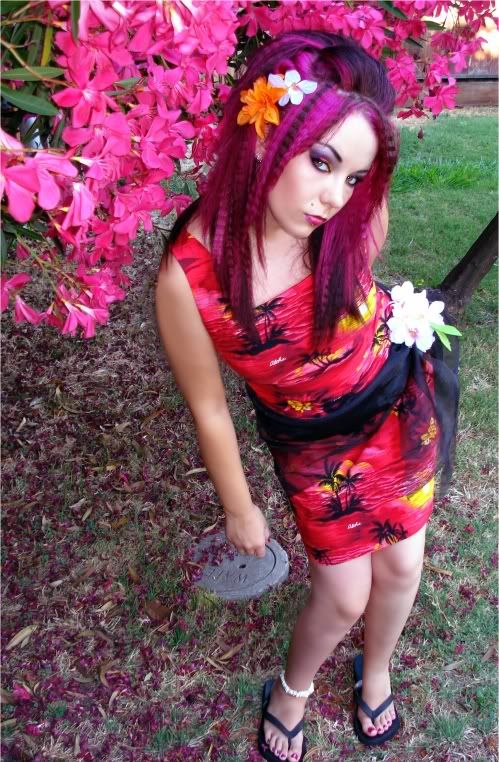 note to self: never buy fake lashes from the dollar store. they are there for a reason. :P
hair picture: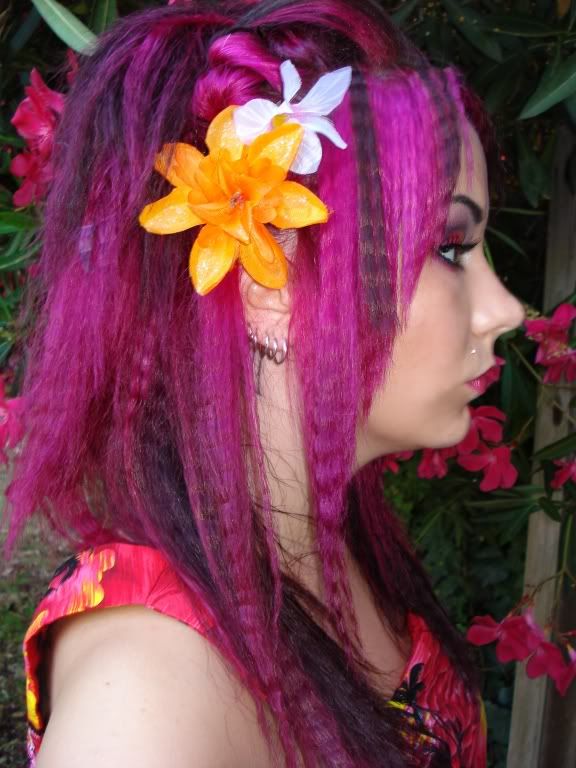 used:
mac - fab n flashy
mac - chrome yellow
mac - carbon
mac - violet pigment [didn't show up in pic]
mac - nylon
ben nye - azalea
lancome - personal style [didn't show up in pic]


and just a random day..



used:
mac - carbon
mac - danger zone [red]
mac - relaxing
mac - nylon