super late halloween post.

sorry guys..;x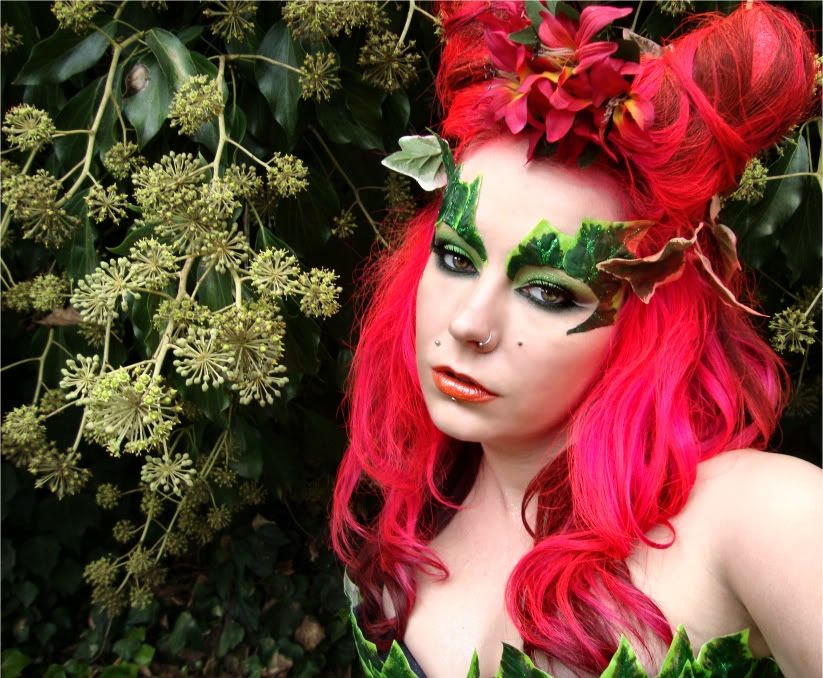 guess who?!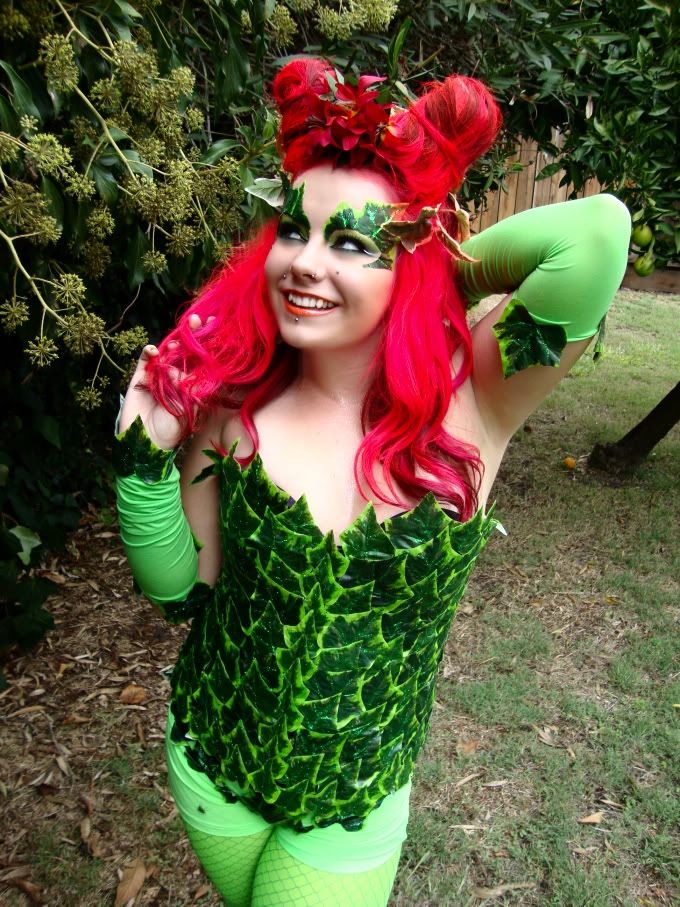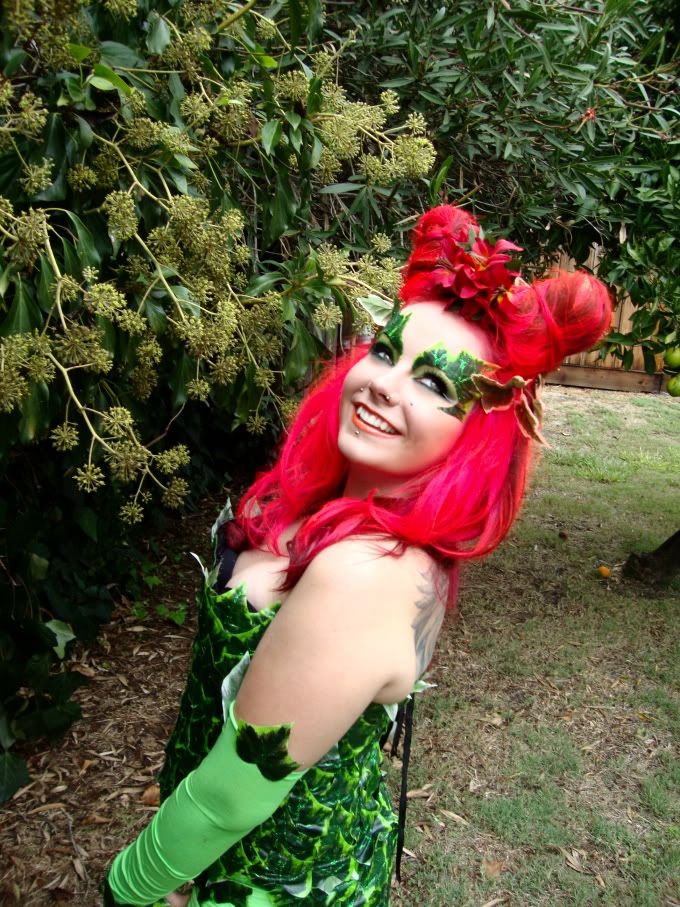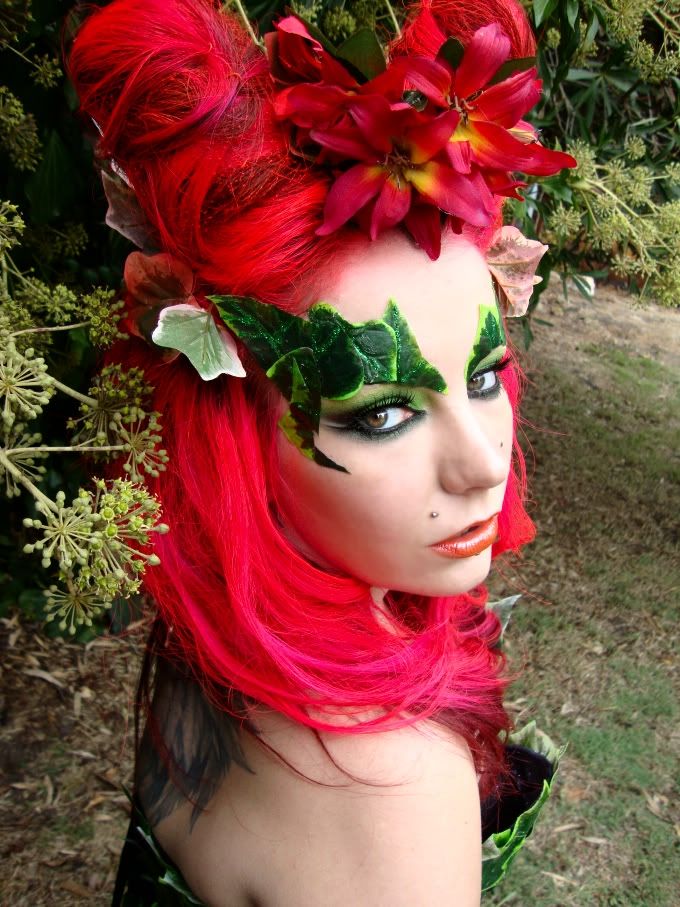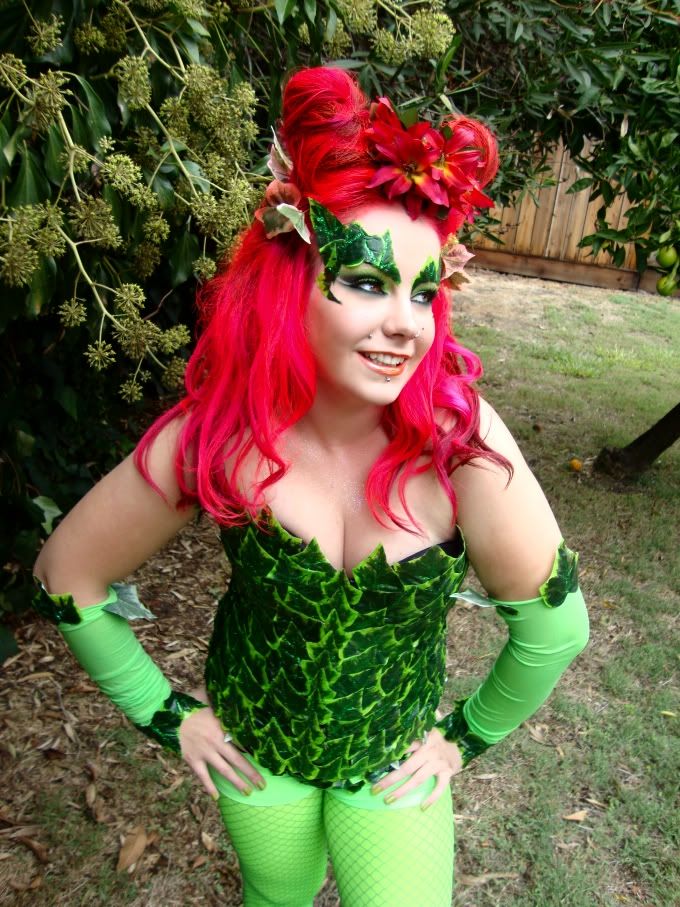 my boyfriend and i :]
"cos every poison ivy actions figure comes with one of him."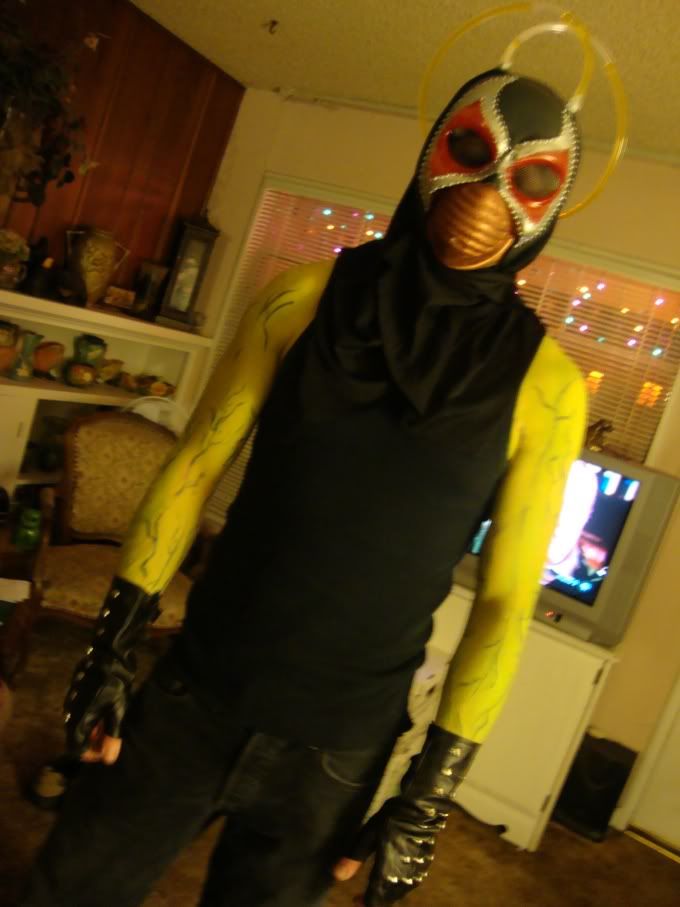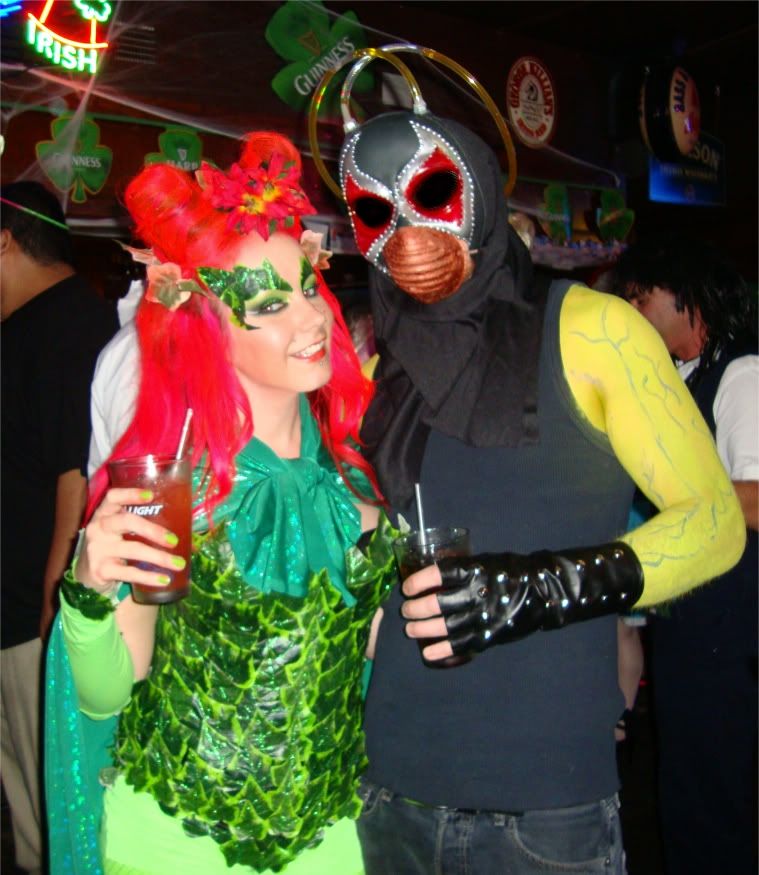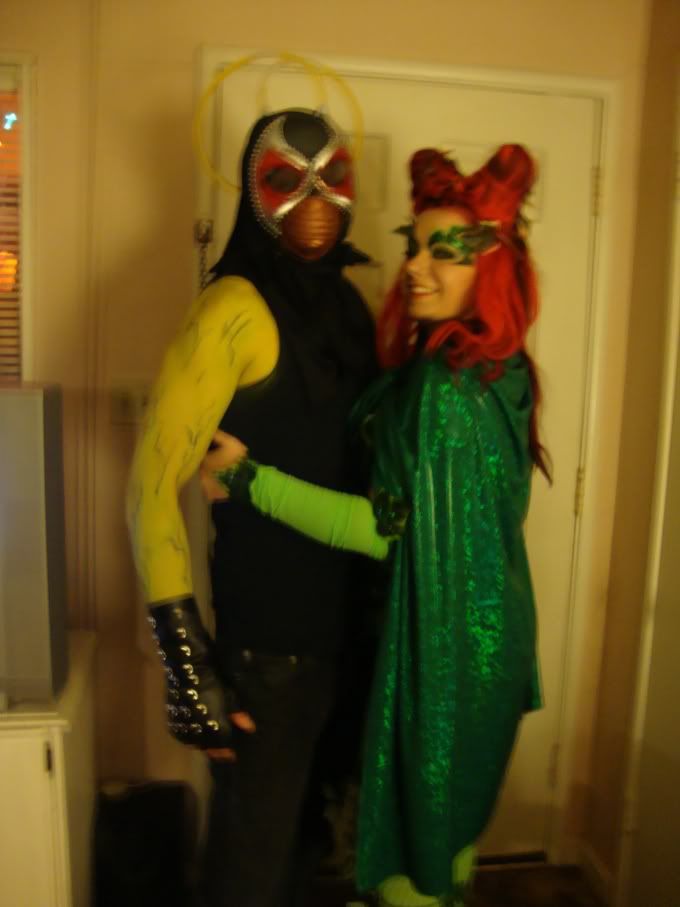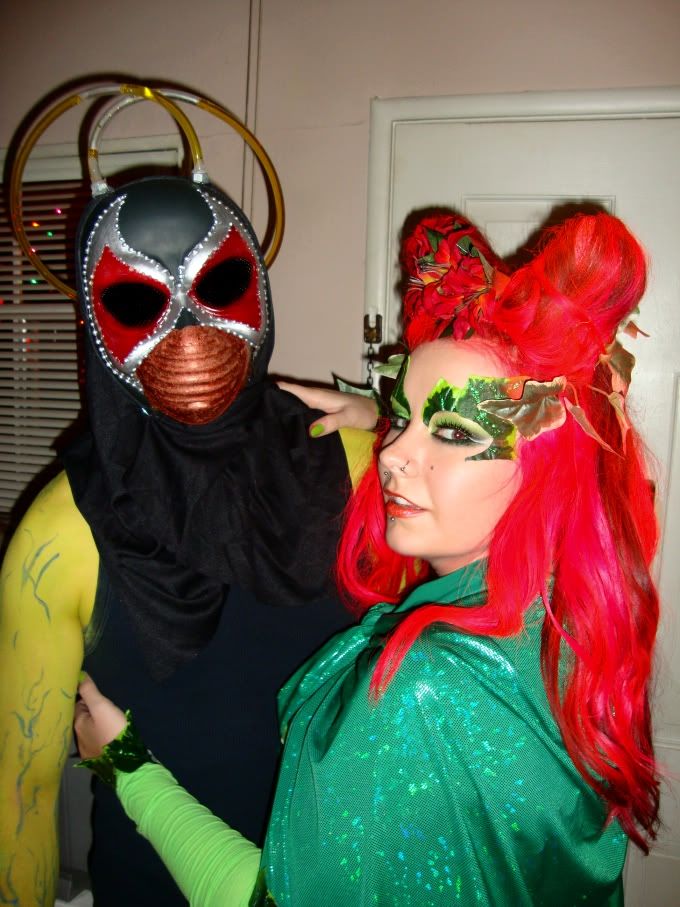 makeup i did on others: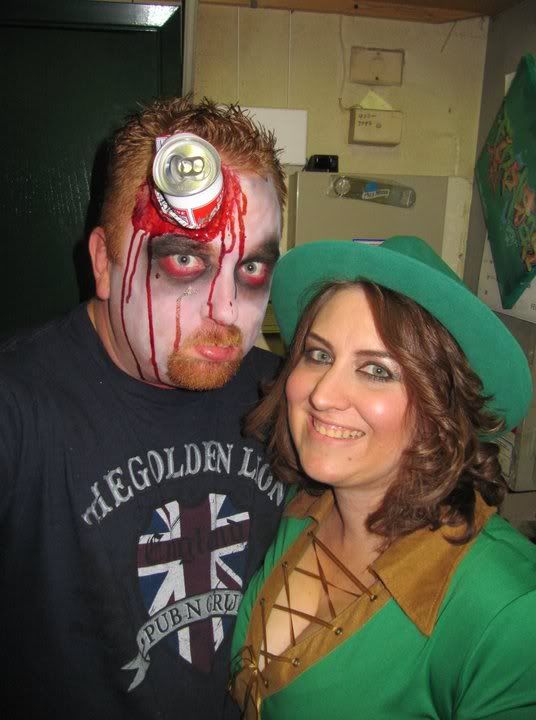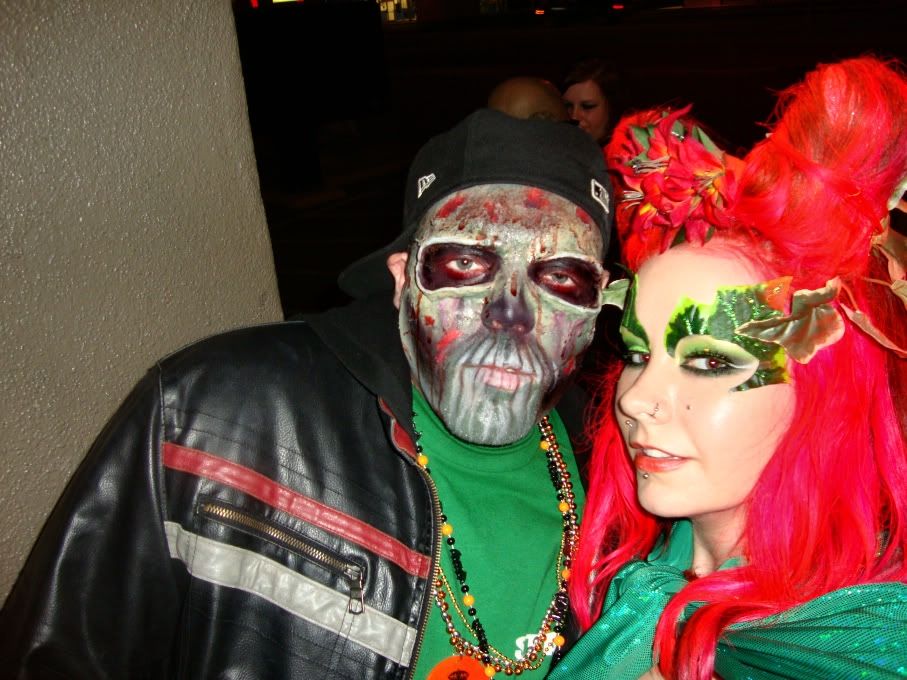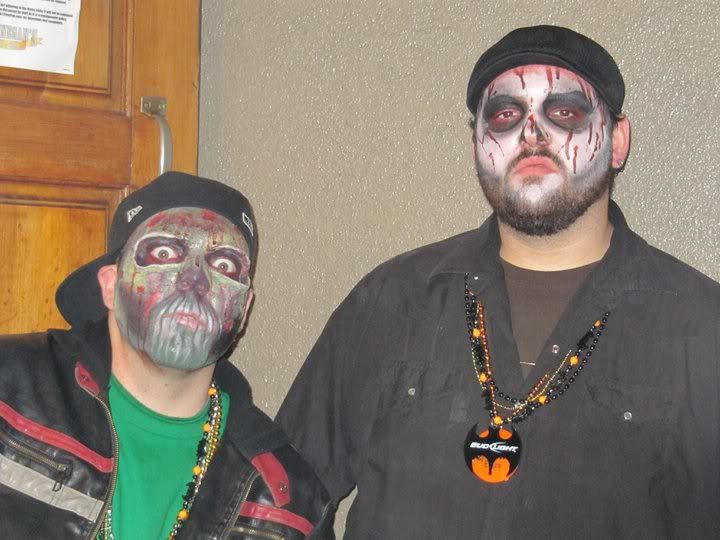 halloween party: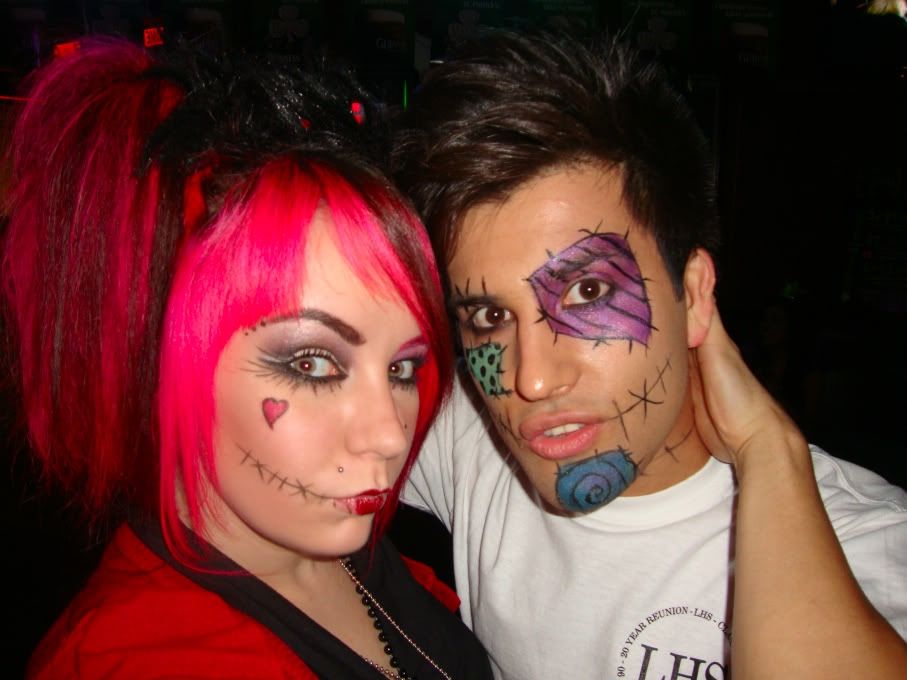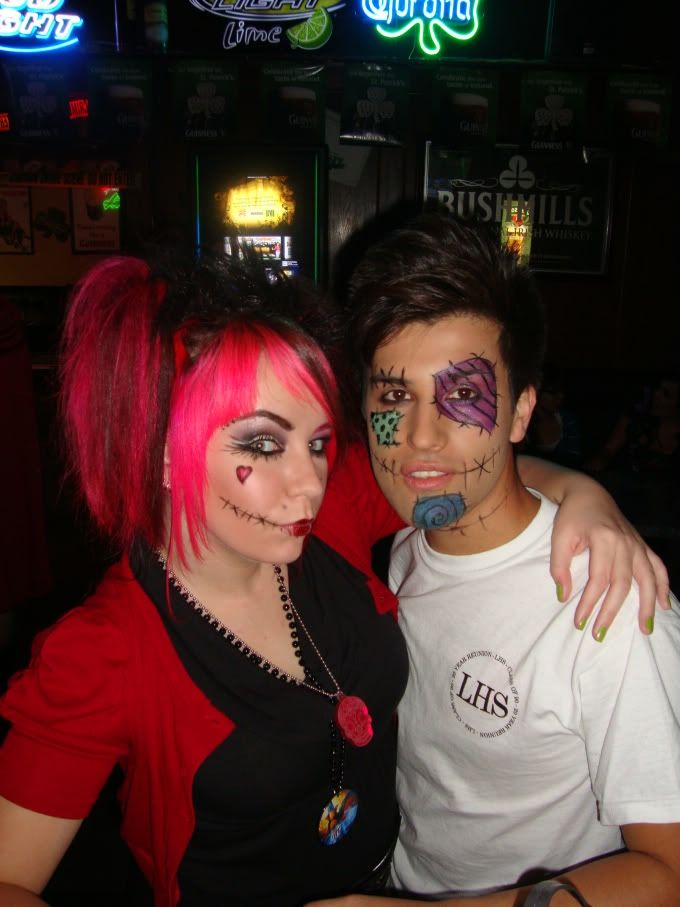 i made both ivys costume and banes mask all from items found at the dollar store. the gluegun was my best friend for a good week and a half.